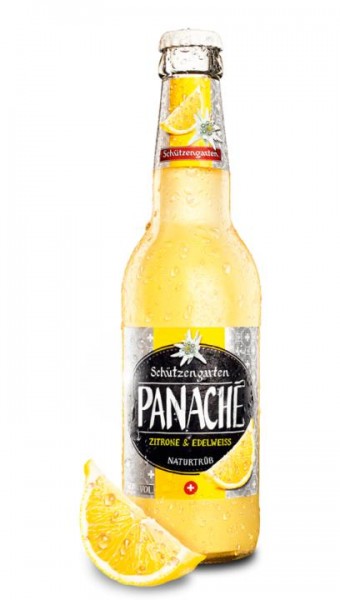 Schützengarten PANACHE Zotrone & Edelweiss Naturtrüeb 330 ml / 2.6 % Schweiz
Article number: 5201
The naturally cloudy Schützengarten Panaché is unsurpassed refreshing as well as mysteriously refined. A light pleasure with only 2.6% Alc. Vol. The unique mix of cellar-aged Lager beer, natural lemonade and a touch of genuine Swiss Edelweiss...
This product is currently not available.
Please inform me as soon as the product is available again.