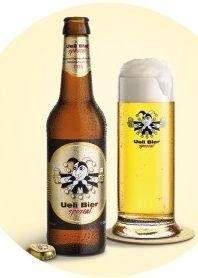 Ueli Bier Spezial Hell 24 x 330 ml / 5 % Schweiz
Article number: 3249
Ueli Bier Spezial Hell 24 x 330 ml / 5 % Schweiz Only in 24 pack Price incl. 0.30 Swiss Franc Depot included in price. The Ueli special, bright and sparkling with 5.0% vol, based on a proven recipe for naturally pure...
This product is currently not available.
Please inform me as soon as the product is available again.