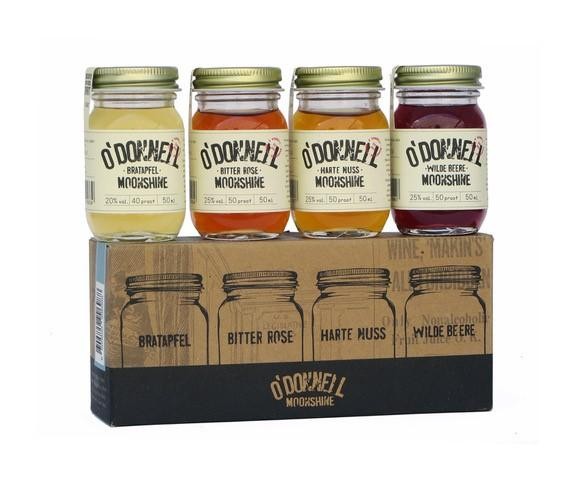 O' DONNELL MOONSHINE Set Mini Jars – Die 4 Liköre 4 x 50 ml / 23 % Deutschland
Article number: 26207
The hearty gift set! The O'Donnell Moonshine Liqueurs. The original O'Donnell Moonshine look now in miniature size - 4 small Mason Jars (50ml) in different flavors. Ideal for giving and testing. And continue to use the shot glasses. Whether...
This product is currently not available.
Please inform me as soon as the product is available again.