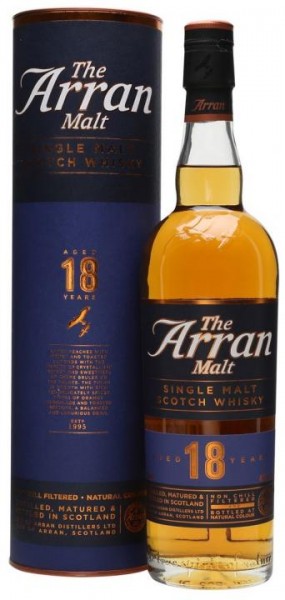 The Arran Single Malt Scotch Whisky 18 Jahre 70 cl / 46 % Schottland
Article number: 3207
The Arran Single Malt Scotch Whisky 18 Jahre 70 cl / 46 % Schottland Nose: Sweet orchard fruits with syrup and toasted oak. Vanilla and light cinnamon spice. Palate: Sweetness dances on the tongue with chocolate, ginger, caramelised brown...
This product is currently not available.
Please inform me as soon as the product is available again.