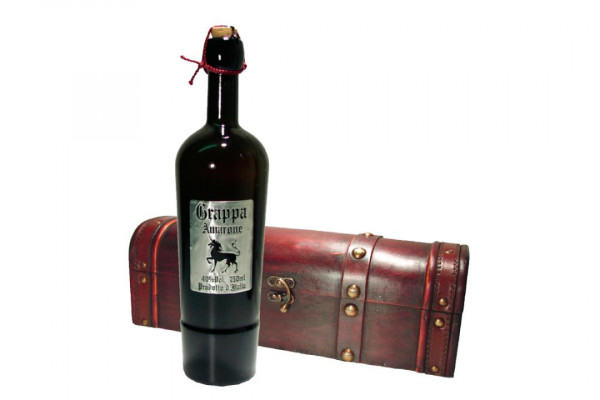 Grappa di Amarone in edler Holztruhe 70 cl / 40 % Italien
Article number: 5016
Grappa di Amarone - in wooden chest This exceptional Grappa Amarone is obtained from the fruit-rich pomace of the well-known Amarone. Stored in a wooden barrel, this produces a wonderful, fruity-velvety grappa with a pleasant sweetness on the...
This product is currently not available.
Please inform me as soon as the product is available again.